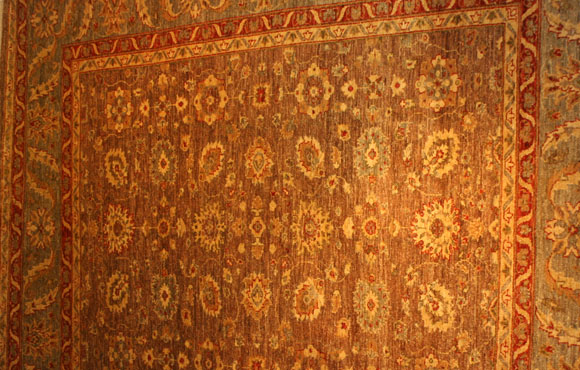 Pakistani carpets, like this "chobi" above are best-sellers on the world market.  They combine high quality with good wool and vegetable dyes, and are excellent value for the price.   This rug is often chosen for its decorative value, the soft colors acting as neutrals for other patterns and colors in the home.
Additional Information:
To learn more about Pakistan visit our Carpet Country profile page about Pakistan.