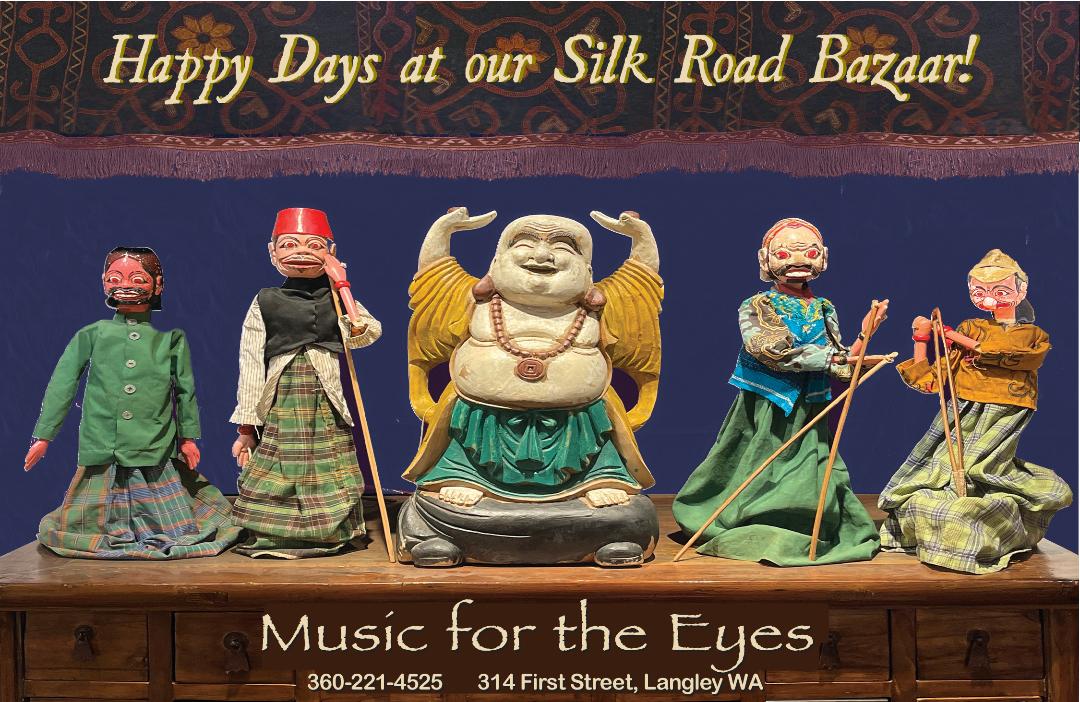 For the first time ever, Music for the Eyes has been entered in the "Best of Whidbey" contest.  If you are happy with your time in our store, could you take a few minutes to vote for us?  We are entered in two categories:  "Best Shopping Experience" and "Best Gift Shop."
You can follow the link for voting:
Voting for Best of Whidbey is fun, fast and easier than ever | Publisher's Column
or do the following:
l.  Google "Best of Whidbey 2023".
2. Choose "Shopping"
3.  Choose "Gift Shop" or "Shopping Experience"
4. Register with first name, last name and zip code
5. Vote. (Never more than once a day, the instructions say!)
Most of Whidbey's population is in the city of Oak Harbor to the north of our island, so most awards go to that area.  We are hoping that our wide-ranging supporters might make a difference.
Meanwhile, in Langley, we were happy that Fred returned safely from three weeks in Uzbekistan.  I know he arrived in 120 degrees heat, but eventually the weather cooled down and he had a good time.
Fred will be writing a couple of blogs soon to tell you about his activities in Bukhara, Samarkand and Tashkent.
https://www.musicfortheeyes.com